Moderators: Bookworm, starkruzr, MrFireDragon, PrettyPrincess, Wapsi
Remember THIS?:
http://wapsisquare.com/comic/would-you-like-that/
Specifically, Panel Three.... daaaww.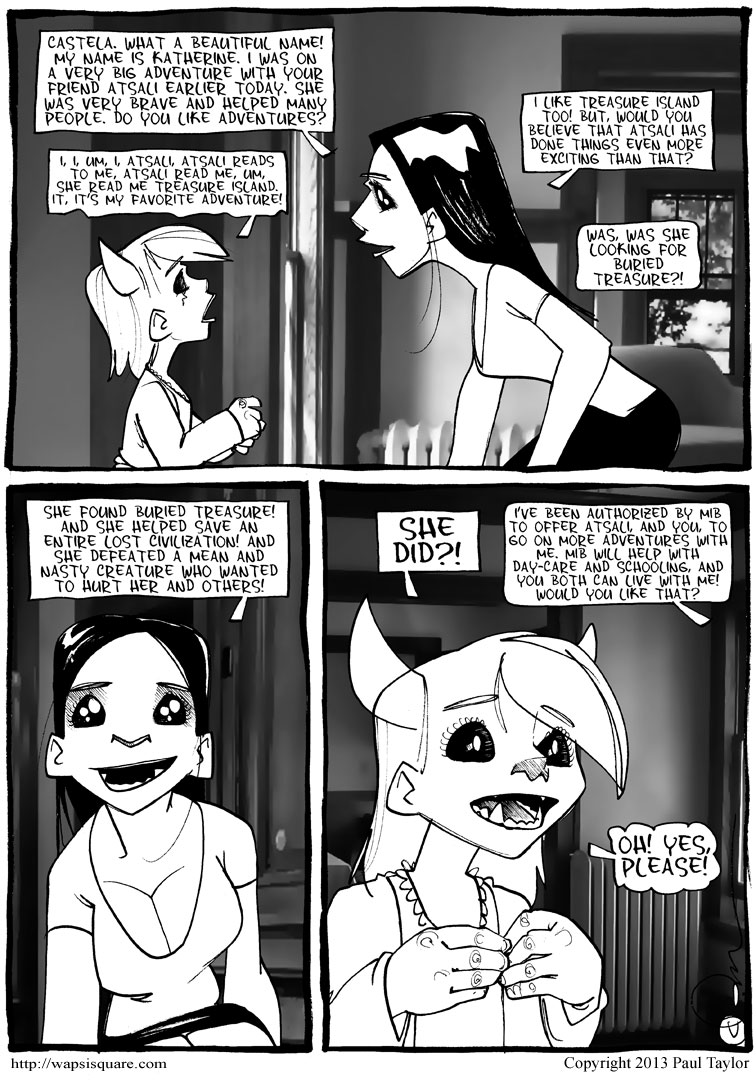 I've been posting these to give some further context to Castela's current predicament w/ reintegrating with the full-on Blackthorn...
http://wapsisquare.com/comic/castela-xmas-eve-2014/
Posts: 6003
Joined: Wed Aug 01, 2012 7:58 am
Location: The Valley of the Sun, Arizona
Contact:
Atsali has also called her "Stinkweed" as well.
"Character is what you are in the dark." - D.L. Moody
"You should never run from the voices in your head. That's how you give them power." - Jin
Random Button landed here...
http://wapsisquare.com/comic/snuggle-for-christmas/
I'm not actually on Twitter but, through the grapevine, I ran across this one:
Atsali and Castela having Adventures
'no less than Seven MIB Agents...'