Moderators: Bookworm, starkruzr, MrFireDragon, PrettyPrincess, Wapsi
"I'll take that with Ice Cream please..."
https://www.ebay.com/itm/Wapsi-Square-o ... Sw9yldFuzk
(Why is Bud smiling like that?, what does she know?...)
pre-view pic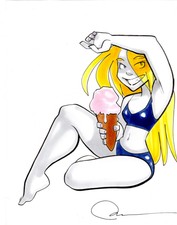 ---
Good stuff!

And I just noticed that Photobucket has returned the images to the Fan Art thread! Of course, they just HAD to watermark them with a big blob letting you know that Photobucket hosted the image, but at least the stuff is still visible! Yay (mostly)!
---