Moderators: Bookworm, starkruzr, MrFireDragon, PrettyPrincess, Wapsi
http://wapsisquare.com/comic/zero-tolerance/
(just say'n, it's one way to look at it...)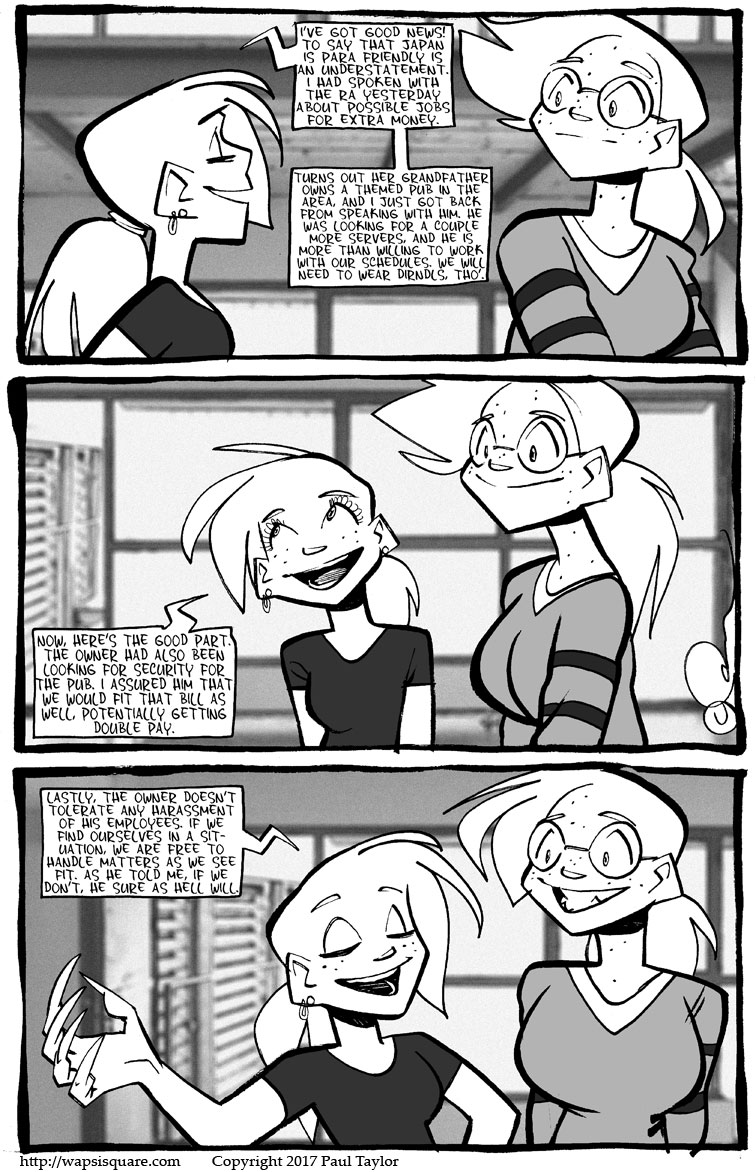 ---
Posts: 5823
Joined: Thu May 01, 2014 2:53 pm
I love the way Atsali's expression develops from panel to panel.
Proof Positive the world is not flat: If it were, cats would have pushed everything off the edge by now.
---
Good point. The cuteness of the roomate distracts from Atsali's evolution.

ol Pablo has come a long way in terms of his art, esp the weight of his lines & the 'depth and roundness' he gives to otherwise 2D pictures.
---