Moderators: MrFireDragon, PrettyPrincess, Bookworm, starkruzr, Wapsi
http://wapsisquare.com/comic/rainbows/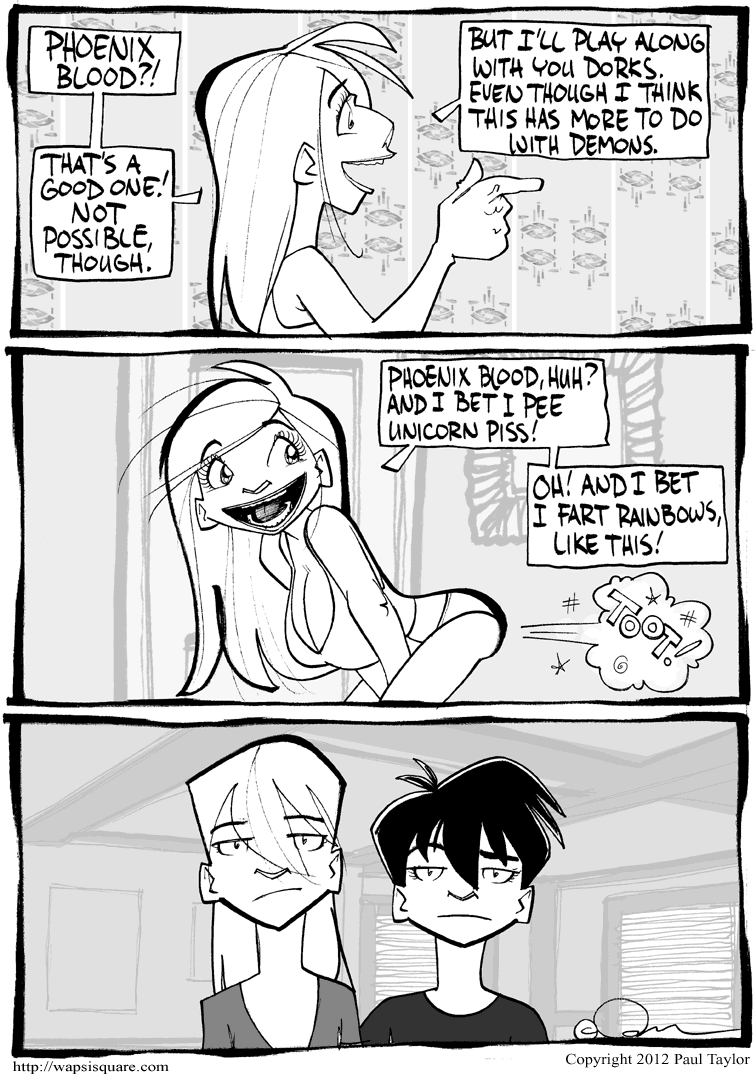 The Random Button is a Wunnerful t'ing...
---
Posts: 5525
Joined: Wed Aug 01, 2012 7:58 am
Location: The Valley of the Sun, Arizona
Contact:
"Character is what you are in the dark." - D.L. Moody
"You should never run from the voices in your head. That's how you give them power." - Jin
---
Posts: 2405
Joined: Tue Jul 31, 2012 9:38 am
Location: Where there's more than Corn.
Contact:
Why am I getting the sudden urge to doodle Monica in a Unicorn costume?
Yanno how some people have Angels/Devils for a conscience? I have a Dark Elf ShadowKnight and a Half Elf Ranger for mine. The really bad part is when they agree on something.

Aphyon chu kissa whol l'jaed.
--Safyr Drathmir
---